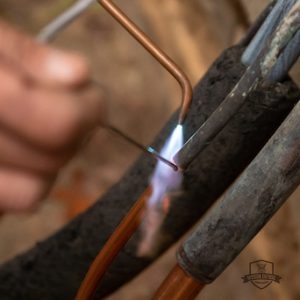 You will find no better HVAC contractors in Middle Georgia than those at the veteran-owned Mission Critical Comfort Solutions. In addition to our strong values and community loyalty, we make a concerted effort to provide support to fellow veterans. Our founder, Ken Beasley, served multiple deployments in Iraq and Afghanistan. Today, he works to provide comfort for his local community. We have a simple motto at Mission Critical Comfort Solutions: We Served Our Country, Now Let Us Serve You!
Our symbol, the Angry Viking, was once used by Ken's battalion. Now it symbolizes our commitment to high-quality service and respect for the service of America's soldiers. When you make a call to our team, the arrival of the Angry Viking symbolizes the arrival of an expert technician who will emphasize respect, honor, and integrity across all of his interactions. We want each and every customer to return to us time and again for HVAC service. These community partnerships form the core of our identity as a business. Whenever you need the services of superior HVAC contractors in Bonaire and Warner Robins, GA, give us a call at 478-960-5825.
Your Premier HVAC Contractors
Our expertise with HVAC systems extends to cover both residential and commercial units. When you need repairs, you can expect timely and thorough service. No HVAC repair situation can stymie our techs, who have confronted practically every scenario associated with air conditioners and heaters. This expertise extends to auxiliary components of HVACs, including whole house air filtration systems, air ducts, and ductless systems. We also help our customers with the development of maintenance plans. Preventative maintenance on an HVAC can save you huge expenses with major repairs, and also maximizes the life of your system.
Contact Us Today
For any needs you have across our broad selection of offerings, choose Mission Critical Comfort Solutions as your answer for service. We offer both scheduled and emergency responses to suit every need and always provide the same level of impeccable service. As the premier HVAC contractors in Bonaire and Warner Robins, GA, we've made community service our main priority. If you have any questions or would like to speak with us about a project, call 478-960-5825 anytime.
A/C Installation and Repair
Central Air Conditioning Installation and Repair
Your central air conditioning represents one of the most important appliances in your home. When you need service or repairs, don't entrust the job to just anyone. Go with your local, veteran-owned HVAC contractor company in Mission Critical Comfort Solutions. From maintenance to new installation, our expert technicians have the skills and experience to render unbeatable work. For regular service, consider our annual maintenance plan. For just $115, you can save untold amounts of money through preventative maintenance.
Central Heating Repair
Central Heating Repair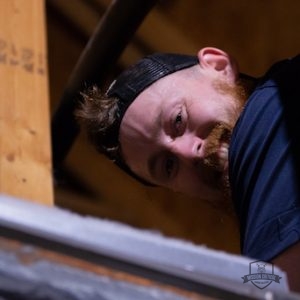 A functioning central heating system is a necessity for a home or business. We offer full maintenance services across all varieties of heaters, including heat pumps and commercial systems. Your heater should deliver warmth evenly throughout the structure. If a room feels persistently cold, or if you experience general temperature variance, give us a call for service. High energy costs, strange noises, and unpleasant smells can also signal a need for heater repair. If you cannot remember the last time you had heater service, schedule an inspection from our HVAC contractors. Afterward, you'll experience heightened comfort and greater peace of mind.
HVAC Installation and Replacement
HVAC Installation and Replacement
If you've owned your HVAC for over 10 years, a replacement system can create major savings thanks to increased energy efficiency. Our HVAC contractors can fully inspect your system to determine its current value and lifespan, and recommend a maintenance plan or replacement HVAC for improved service. We offer full installation and replacement services across a range of premier HVACs, including American Standard, Carrier, Trane, and more. Each of the manufacturers we service provides excellent products that cater to a range of needs. Whether you need a heat pump, central HVAC system, zoned temperature control, ductless systems, or whole house air filtration, we can provide installation to serve your needs. After we install a new system, we also follow up with clients a few days later to ensure proper operation.