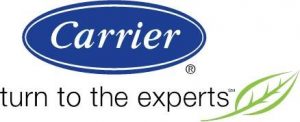 From the company that invented modern air conditioning, Carrier HVAC systems deliver on a long history of excellence. At Mission Critical Comfort Solutions, we recommend these stellar units for any home. When you search for the right HVAC system, you look for a variety of factors. Price is a large consideration, but quality and dependability weigh heavily as well. A Carrier HVAC delivers in every regard and creates comprehensive comfort that persists throughout the years.
Mission Critical Comfort Solutions is a veteran-owned business that places an emphasis on integrity and dependable service. When you call us for repairs or installation of a Carrier HVAC in Bonaire and Warner Robins, GA, you can count on an expert technician who places a huge emphasis on customer service. As a matter of fact, unless the job gets done to your satisfaction, we never consider ourselves done. To learn more about Carrier HVACs or schedule service, give us a call today at 478-960-5825.
Select Carrier HVAC Models
A worldwide leader for refrigeration, air conditioning, and heating, Carrier has a long history of innovation and quality products. Today, you can have a piece of this proud legacy in your own home or business. With rebates and promotions consistently available, Carrier has made it easier than ever to institute one of its systems. Consider a Carrier HVAC in Bonaire and Warner Robins, GA.
Air Conditioners: As a worldwide leader in air conditioning, Carrier builds units to the highest standards of excellence. The company's Infinity Series AC units represent the most efficient and quiet models available.
Air Purifiers: The Infinity Series Air Purifier from Carrier has won awards for its patented Capture and Kill technology. Airborne pathogens and bacteria get obliterated in this device, which provides whole house air filtration.
Commercial Systems: Carrier offers a full spectrum of commercial heating and air conditioning components. If you own a business that would benefit from top-tier systems, installation, and service, call us today to inquire about Carrier.
Call Us Now for Service
Though we haven't been around for over a century, we at Mission Critical Comfort Solutions share a few key traits with Carrier. We've built our business the honest way, on hard work and the installation of superior products. As we move forward, we plan to double-down on this strategy to provide our customers with the best possible experience. To benefit firsthand from our service, give us a call at 478-960-5825 for any inquiries about a Carrier HVAC in Bonaire and Warner Robins, GA.