Here at Mission Critical Comfort Solutions, we offer premier HVAC maintenance services for our local area. We work closely with every client to design the ideal maintenance plan for their situation and system and can keep any HVAC running at its peak functionality. From outside units to furnaces and every other element of an air conditioner, you can trust in our expertise and dependable work ethic.
Many people wonder whether preventative maintenance is truly worth the expense. Would it simply be cheaper to repair problems as they occur? The simple answer to this question is an emphatic 'no'. Our reasonably-priced HVAC maintenance regimen can identify potential problems and solve them before they result in expensive repairs. To learn more or schedule HVAC maintenance in Bonaire and Warner Robins, GA, give us a call today at 478-960-5825.
Advantages of HVAC Maintenance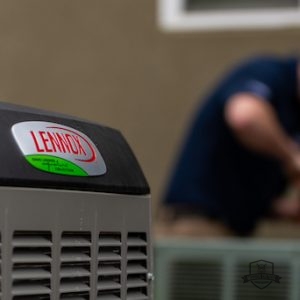 A deeper look at the various advantages of HVAC maintenance makes clear the value of this service. Of course, much also depends on the quality of your A/C contractor. Mission Critical Comfort Solutions only employs the finest technicians and delivers unparalleled work with an emphasis on customer service.
Fewer Repairs: Frequent repairs not only signal the demise of an HVAC, but they can also present a serious drain on finances. Significant HVAC repairs can cost serious money. With preventative maintenance, you can prevent the vast percentage of these issues before they even occur.
Better Air Quality: As various components of your HVAC become covered with dust and grime, it can create a breeding ground for bacteria and mold. Of course, as the HVAC circulates air through your home, it also spread these distasteful particles. We thoroughly clean HVACs as part of the maintenance plan, thus guaranteeing healthier, cleaner air for you and your family.
Increased Efficiency: As your HVAC struggles through repair issues and grime to perform its job, it will naturally use more energy. Our HVAC maintenance plans keep your system operating at peak efficiency, a practice that will save significantly on your monthly bills. It will also preserve the life of your equipment, as an HVAC that works harder will wear out sooner.
Schedule Service Today
Call us today at 478-960-5825 to discuss the ideal maintenance plan for your needs. Whether you have an older system that requires regular work, or a new HVAC that only needs the occasional check-in, we're your team for HVAC maintenance in Bonaire and Warner Robins, GA.