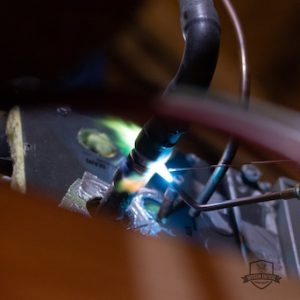 Your commercial air conditioner plays a critical role in the day-to-day function of your workplace. If you ever need a commercial air conditioning repair service, make Mission Critical Comfort Solutions your first call. Commercial air conditioners require a different level of expertise from residential systems. You can trust that our expert technicians have all the skills and tools necessary for service.
The complexities of commercial air conditioning present challenges we are highly suited to tackle. To maintain the comfort of your employees and customers, you will need to attend quickly to any issues that may arise. If you ever need a commercial air conditioning repair service in Bonaire and Warner Robins, GA, do not hesitate to call us at 478-960-5825.
Your Commercial Air Conditioning Repair Service
If your commercial air conditioner ever struggles to maintain the comfort of your workplace, you can count on unhappy customers and employees. Complete failure on the part of your system can even disrupt work entirely, as commercial AC replacement represents a costly and invasive job. To prevent this from happening, keep your air conditioner in good repair. Pay attention to the following signs, and call us immediately for service.
Excessive Noise: Modern commercial air conditioners generally benefit from quiet operation. After all, no one wants a noisy air conditioner to distract employees or make the workplace an unpleasant environment. If odd noises emit from your air conditioner vents, or the system makes a loud noise when it turns on, you could have a major problem.
Cold or Hot Areas: Uneven temperatures throughout your business can signify an air conditioner on the verge of failure. Though many issues can cause this, leaking refrigerant presents a primary cause. Without fast repair, this issue can cause an air conditioner to cease functioning and/or need replacement.
Higher Utilities: Every business must keep a close eye on expenses. Higher utility bills will surely attract attention and can reflect an HVAC that has begun to struggle. As your system starts to malfunction, it will need to work harder to maintain your structure's comfort. This also creates added wear and a greater threat of failure.
Schedule Service Today
Mission Critical Comfort Solutions represents your local source for a commercial air conditioning repair service in Bonaire and Warner Robins, GA. These large, complex systems need the benefit of professional repair and maintenance to function properly. For an expert partner to oversee your HVAC needs, contact our team today at 478-960-5825.