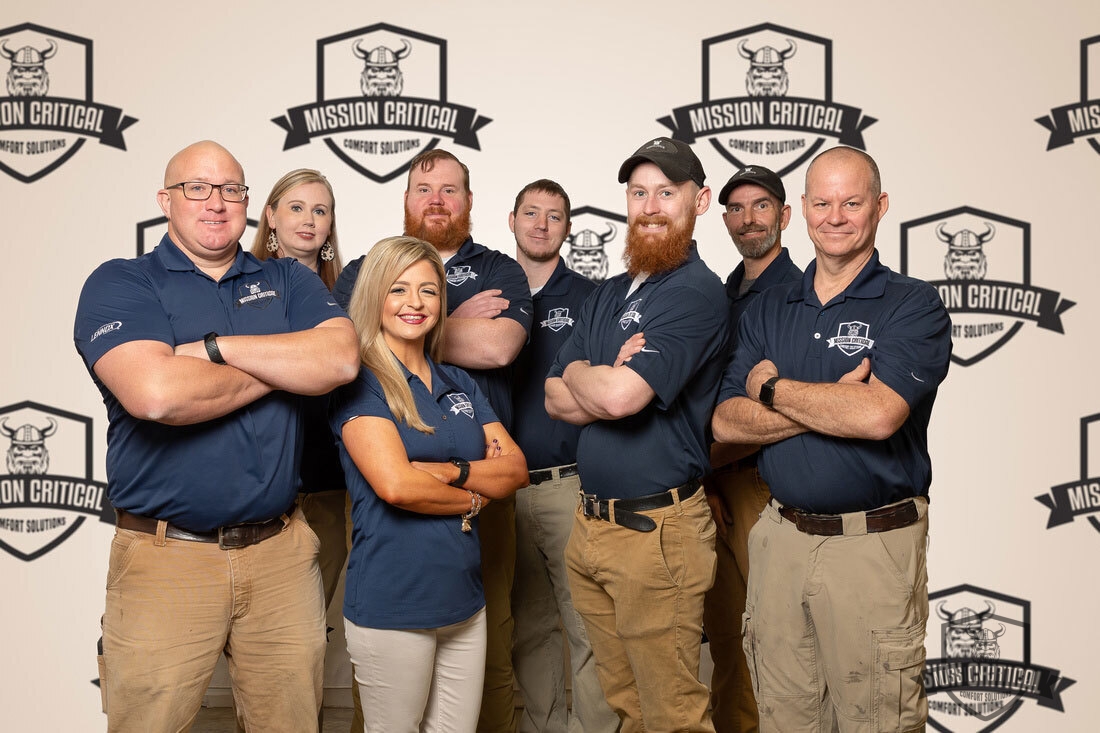 Get the Daikin Brand Advantage
As a Daikin Comfort Pro (DCP), Mission Critical Comfort Solutions is Middle Georgia's premiere manufacturer-authorized dealer. This means that we have the knowledge and experience to provide you with the best possible service. We also have access to exclusive deals and promotions that can save you money on your purchase. Contact us today to learn more about how we can help you get the most out of your Daikin system.
Great Space-Saving Comfort With Efficiency Requirements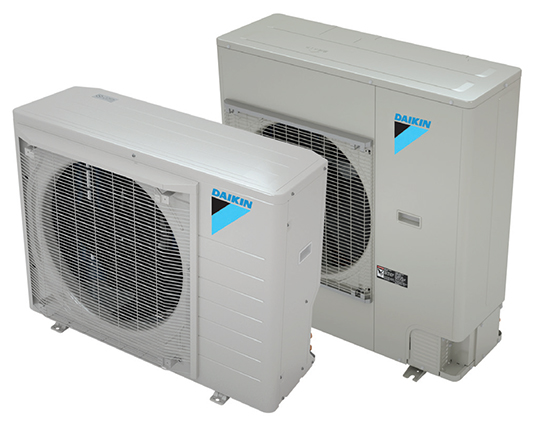 The premium mid-efficiency inverter of the Daikin Fit system connects to ducted solutions, making it a great option for those who want premium comfort without compromising on efficiency. The low profile of the outdoor unit makes it ideal for installation in tight spaces. If you'd like to learn more about a Daikin HVAC in Bonaire and Warner Robins, GA call Mission Critical Comfort Solutions at 478-960-5825 today.
A Great Fit
If you're looking for a space-saving installation that's perfect for zero lot lines, roofs, walls, balconies, or terraces, daikon fit is the answer. Our Daikon Fit products are designed to provide maximum coverage with minimal installation, making them the perfect solution for small spaces. With a new styles solution, Daikon Fit is the perfect way to add style and function to any small space. Read about the benefits of a Daikin HVAC in Bonaire and Warner Robins, GA.
Features and Benefits
Daikin is compact with a truck style outdoor unit which is great for limited installation spaces. It has up to 18 SEER and 10 HSPF with a low dBA. It's ideal for indoor comfort and efficiency due to it's inverter (variable-speed) compressor. Quiet-mode allows for enhanced acoustical comfort with a swing compressor that's quiet and dependable. You'll be sure to enjoy a long condenser coil life with it's blue fin coat. Have ease of service with side panel access and an easier to install and handle lightweight system which differs from traditional cube style systems.
Daikin features hot start technology when the heating system starts. When the unit changes from cooling to heating you won't have to worry about a cold draft being released into the room. What's more, with intelligent defrost mode the outdoor unit help prevent frost-ice from building up in cold climate conditions. It allows for longer heating operation times and a selectable defrost backup heat option when turned off which will lower power consumption during defrost. Finally, there is an advance water-shedding drain pan that is engineered with multiple drain holes and channels to help provide effective water shedding.

Have Efficiency Requirements with Space-Saving, Designed to Fit Comfort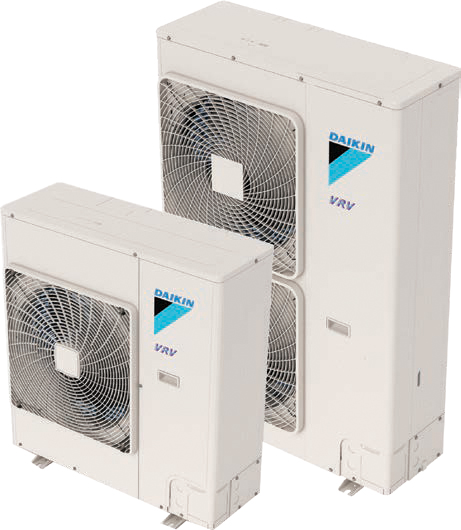 Daikin VRV LIFE systems are the industry's first VRV Heat Pump with gas furnace connectivity for residential applications. The new VRV LIFE systems offer solutions to some of the traditional HVAC challenges for a single-family application.
Features and Benefits
This system is available in 2, 3, 4, and 5-Ton models with excellent zoning flexibility with 1-to-1 and 1- to-multi connection. It features broader diversity with the ability to provide cooling and heating unit up to 9 zones. It has the ability to choose a heat pump or multi-zone Dual-Fuel heating capability auto and programmable modes for the heat pump to gas heat switch over temperatures. You'll have a dependable heat pump that can operate in extreme ambient conditions down to -4 degrees F in heating mode and up to 122 degrees F in cooling mode. It's comparable with 12 types and 65 models of Daikin VRV indoor fan coil units and 80 – 97% AFUE Daikin up flow and down flow communicating gas furnaces.
You'll have year-round comfort and energy savings delivered by combining VRV and VRT technologies compared to traditional split systems. The operation run with sound levels of under 58 dBA which makes for easy installations close to lot lines. There is a reduced installation cost with re-use of existing refrigerant lines and uninsulated liquid line. It's engineered with Daikin's swing inverter compressor technology.
Finally, it's backed by a 12-Year Parts Limited Warranty and 12-Year Replacement Compressor Limited Warranty*
Speak to the team at Mission Critical Comfort Solutions about a Daikin HVAC in Bonaire and Warner Robins, GA and call 478-960-5825.