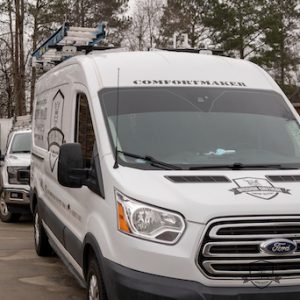 If you need fans to supplement the work of your air conditioner, then you may need a refrigerant recharge. Mission Critical Comfort Solutions happily provides this necessary service for its clientele. New air conditioners rarely need refrigerant or coolant supplements. If a new HVAC doesn't cool properly, then it may be too small, or suffered through improper installation. Established units that no longer cool properly can certainly need more refrigerant, however.
As with all of our services, we at Mission Critical Comfort Solutions deliver refrigerant recharges rapidly and dependably. This vital component of your air conditioner should receive prompt attention, as your system simply will not operate in its absence. For a refrigerant recharge in Bonaire and Warner Robins, GA, give us a call today at 478-960-5825.
Signs You Need Refrigerant Recharge
Despite the apparent simplicity of a fluid refill, refrigerant charges require professional assistance. If you notice any of the following signs, make sure to reach out to our team.
A Lack of Cool Air: The most noticeable sign of low refrigerant, an absence of cool air, generates the most calls for refrigerant recharges. If you find yourself lowering the thermostat to no avail, give us a call.
Hisses or Gurgles: Odd noises from your HVAC can represent any number of problems. If your home feels uncomfortable, however, and you hear a hissing or gurgling noise, then you may have a refrigerant leak. You'll need to have this repaired, in addition to a refrigerant recharge.
High Energy Bills: As you turn down your thermostat, your AC will work harder, even if it doesn't have proper refrigerant. This puts added stress and wear on the system, and will also cause your energy bills to rise. If you have felt shocked at the arrival of an energy bill, low refrigerant could represent the issue.
Ice on the Refrigerant Line: Though it seems counter-intuitive, ice on your refrigerant line showcases a low level of refrigerant. This occurs because your unit keeps recycling what little refrigerant it has left. As this refrigerant becomes colder and colder, it will cause ice to form.
Call Us for Fast Service
Mission Critical Comfort Solutions recognizes the importance of proper refrigerant levels. We take this issue seriously, and respond to customers' calls with attentive service. If you ever need a refrigerant recharge in Bonaire and Warner Robins, GA, make us your first call at 478-960-5825.