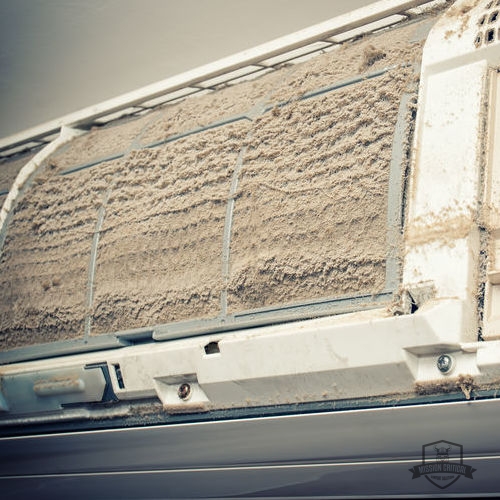 How do I purify the air in my house?
When the air quality inside your home is good, your home will be healthier to live in. Purifying the air to take out pollutants like pollen, bacteria, dust, and mold spores, will improve the air you breathe and help improve your health. You can purify the air inside your home in several different ways. One basic way to freshen the air is to open the windows for a little while. A few minutes a day with the windows open can get rid of pollutants. Houseplants can also improve air quality. Some plants reduce chemicals like benzene, formaldehyde, and carbon monoxide.
If you want to eliminate odors inside the home without using chemical air fresheners, you can burn essential oils in diffusers. Burning candles can also eliminate odors. If you have pets, keeping them groomed will help eliminate pet dander. Pet dander is frequently responsible for people developing asthma-like symptoms. Along with grooming regularly, vacuuming frequently will help eliminate dander as well.

When it's warm outside, your air conditioner can serve not only to cool you off, it will help improve your air quality as well. The air conditioner serves as a whole house air filtration system. The A/C's filter traps particles that can be harmful to you. Changing and cleaning the filter regularly will help keep the air in your home fresh, and will help keep your A/C running properly. Air purifiers, or a whole house air filtration system, are very effective tools that clean your air of harmful particles like pollen, dust, and bacteria. If someone in your home has asthma, you can put an air purifier in their room to help them.

Interested in improving your air quality? Reach out to Mission Critical Comfort Solutions and call 478-960-5825 to find out more about air filtration systems in Bonaire and Warner Robins, GA.

Do whole house air purifiers work?
Generally, a whole house air filtration system is effective in removing pollutants from the air in your home. But, not all whole house filtration systems are created equally. For a system to be effective it has to clean the air in the entire home, and not all systems do so. An effective system should be the only air purifier you need in the home. It should also take up no space in the living space of the house. An effective whole house air filtration system also makes little or no noise.

How does a whole house air purifier work?
When you install a whole house air filtration, it is integrated into the home's HVAC system. As your HVAC system heats or cools your home, the air is forced through a filter system that cleans the air of pollutants like pollen, dust, bacteria, as well as fumes. Effective systems clean out 99.9% of airborne particles in the home.
Keeping clean and staying relaxed is an important element of health. There's nothing like a warm bath or shower to relax you and refresh you after a long day. If you want to stay clean and refreshed, try a new shower and tub installation.

What is the best whole house air filtration system?
There are multiple air filtration systems on the market. Some of the highest rated include Airmega 400, Alen Customizable Air Purifier, Aprilaire 2410, the Honeywell F100F2010, Alexapure 3049, and the Oransi Max OVHM80 Air Purifier.
Do you have to run air purifiers all the time?
While it's not necessary to run your air purifier all the time, it is more effective if you do run it all the time. That's because the air quality in your home changes all the time, so running the air filter continuously ensures the quality is kept at a consistent healthy level. There's little need to be concerned about energy use because air purifiers require very little to run. You can run the fan speed on low to conserve energy.

How can I check air quality in my home?
Here are some effective ways to check the air quality in your home:
You can test the air quality by buying an air quality monitor.
You can check for signs of mold. If you smell a musty odor or see black spot on the walls or ceiling or see water spots, mold may be present.
You can install carbon monoxide detectors to check for this odorless, colorless, and dangerous gas.
You can purchase an at-home radon tester to check for this radioactive gas.
You can use an air purifier or install a whole house air filtration system.
Make sure to change the air filters in your HVAC system about once every 90 days.
Whole house air purifiers for allergies
A whole house air filtration system is a great way to help family members with allergies. The filters effectively remove allergens like pollen from your home.

Whole house air filtration system cost

Costs will vary with the type of system you have installed, but range from about $587 to $2502. The average cost nationally is $1,303. Make sure to get in touch with Mission Critical Comfort Solutions when you want to install a filtration system. We offer installation at affordable prices.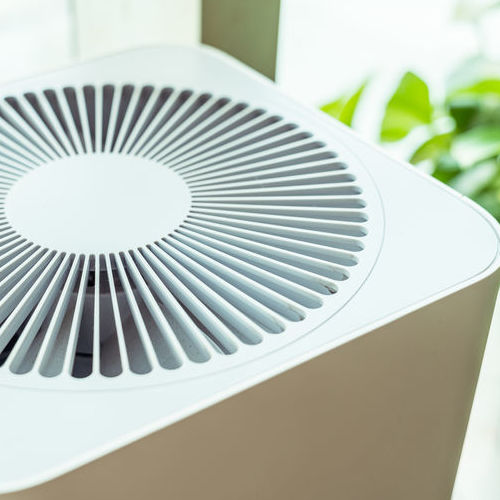 Whole house air filter DIY
While you can take steps to improve air quality yourself by opening windows or purchasing individual room air purifiers, installing a whole house air filtration system is usually not a DIY project. If want to install a whole house air filtration system in Bonaire and Warner Robins, GA, you can rely on the professionals at Mission Critical Comfort Solutions. They will make sure the system is properly installed. To schedule a service, give us a call at 478-960-5825.