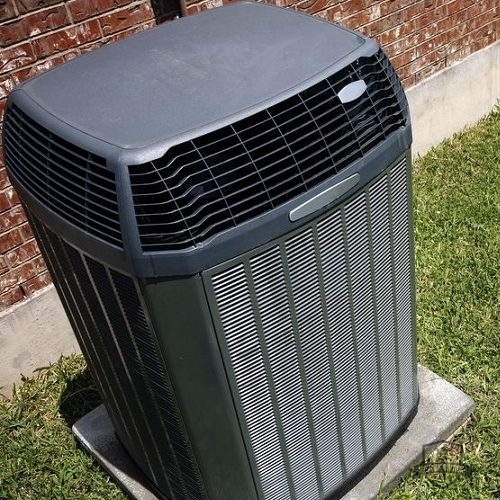 AC Installation and Maintenance
Imagine sitting in your home watching your favorite TV show, while the air conditioning perfectly cools the room. Now imagine a very different scenario, where your home constantly feels too warm and your energy bills consistently run higher than they should. Your reality depends on how well you've chosen your AC installation.
Today, we'll dive into the process of choosing that ideal AC unit replacement. By the end, you should have the information necessary to complete your own product research and make an informed decision. Let's get started!
AC Installation How-To: Selection
Unless you have an engineering degree or a background in HVAC systems, you'll likely need to do some serious research as you pick out a new AC system. The choice goes beyond choosing a recognizable brand. Smart homeowners will consider product efficiency and carefully examine their property's heating and cooling needs to determine the proper size of their future HVAC system.
Installation Cost
How Much Does it Cost to Install Central Air Conditioning?
Expect an AC installation to run anywhere from $3,500 and $8,000 depending on whether or not your home needs new duct lines. It may be tempting to try a DIY duct installation project (more on this later), but contractors are usually better at hiding those large, bulky ducts. You can save even more space by using high velocity mini ducts.
AC Brands
Which AC Brand is Best?
While the top spot may vary from depending on who you ask, most HVAC technicians will suggest any of the following top brands:
Heil
Lennox
York
Carrier
American Standard
Trane
Goodman
The best solution for your home will depend upon your specific priorities. Are you looking for outstanding warranties? Consider American Standard, which also boasts impressive efficiency ratings. Looking for a brand with a more flexible price range? Try York instead. All of these brands have excellent products to offer.
Be sure to ask your HVAC service if they support your particular brand choices!
System Lifetime
How Long Do AC Units Last?
While the most durable systems may last longer, residential air conditioning systems typically last from 10 to 15 years. Of course, poor maintenance and installation will shorten the life of your AC unit, however. Upkeeping tasks, such as air duct cleaning and sealing, filter replacement, and general repairs, allow your unit to last as long as 20 years.
Proper Sizing
What Size AC Unit Do I Need?
Matching your new unit's capacity to your home's cooling requirements doesn't have to be difficult. There are however, a few caveats that can be incredibly frustrating for homeowners. Consider these three factors as you shop for a new AC installation…
Your home's size (in sq. ft)
Capacity of the new system (in tons)
Output of new system (in BTUs)
In general, homes require 1 ton of air conditioning capacity for every 400 to 600 square feet. However, homeowners can discount that amount if they live in a hot climate area (like Georgia). In warmer climates, experts recommend around 3.5 tons of cooling capacity for a 2000 sq ft home. If your home has effective insulation in the walls, attic, windows, etc., you may be able to knock that number down to 3 tons. For the most accurate estimates, talk with your HVAC contractor or utilities company about scheduling a Manual J test, which calculates your capacity needs based on numerous factors in your home.
AC Installation Problems
Choosing an experienced team to install your central air conditioning unit is just as important as picking the right machine. The quality of installation may ultimately determine how long your new system lasts, plus how often it will require repairs. Faulty installs cause all kinds of problems for homeowners, leading to late night emergencies and scary calls to the local home restoration service. Take time to consider your installer's customer reviews, and ensure they support your chosen AC unit brand.
Can You Install Central Air Yourself?
While certain portions of a central air conditioning system may be assembled by homeowners (such as duct lines and preliminary coil installation), a certified technician must install others. For competent DIY experts, setting up the evaporator and condenser coils is easy enough, plus you could save a little money in the process.
Take proper safety precautions! Should you wish to install part of the new system yourself, be sure to disconnect power before attempting any electrical work. Never attempt to handle or stock up your system's coolant.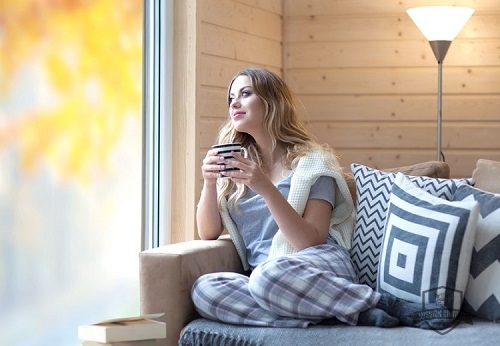 Get Your AC Installation Estimate!
Would you like to get a quote on AC installation in Bonaire and Warner Robins, GA? Our seasoned HVAC heating and cooling techs would be thrilled to answer any questions you may have about choosing and installing the new unit! For additional information about picking brands and avoiding potential AC installation problems, contact our team at 478-960-5825.