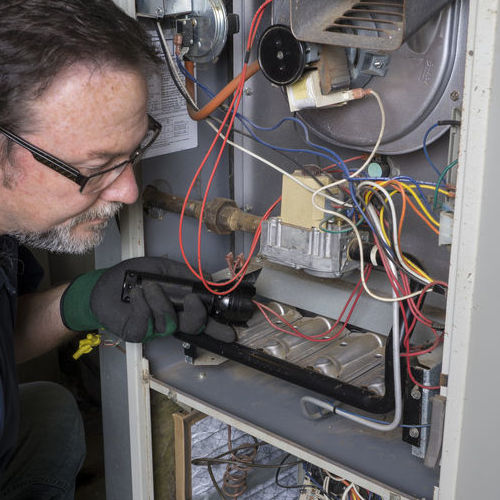 What is HVAC maintenance?
Whether it's winter or summer, you want to make sure your HVAC system is working properly throughout the year. To ensure your heating and cooling system works throughout the year, you should have a regular maintenance plan in place. With HVAC maintenance will keep your system running consistently. This maintenance should include regular changing of filters, as well as a visual inspection of the whole system. Maintenance should also include checking drains and cleaning the system, as well as checking the electrical systems, exhaust system and refrigerant levels.
For a complete HVAC maintenance in Bonaire and Warner Robins, GA, including heating maintenance, the experts to rely on are those at Mission Critical Comfort Solutions. To find out how we can help by calling 478-960-5825.
How often does HVAC need to be serviced?
When it comes to HVAC and heating maintenance, it's recommended to have the system serviced at least once per year. While once per year is a minimum, it's preferable to get the system checked out twice per year. If possible, the heating system should be serviced in the fall, and the air conditioner serviced in the spring. If you have oil-fired equipment, it should be serviced at least once per year before the heating season. You should also regularly change the filter, usually every 30 days.
If you have a business, your HVAC system may be on your building's roof. Storms can wreak havoc on your roof HVAC system, as well as your roof. If your roof has been damaged by a storm and you need emergency roofing, make sure you get a reliable roofer to help you.
Heater maintenance tips
While you want to have a professional provide a full maintenance service, there are a few activities you can undertake for HVAC and heating maintenance to keep your system fit.

Change your filter regularly.
Dust and vacuum the inner components of the system. A soft-tipped brush can be used to clean inside the system.
Inspect the whole system to check for secure drains and vents. If you have a gas furnace, check for gas leaks if you smell an odor of rotten eggs.
Clean out the drainage tube.
Shut off the power, open the furnace doors and check the thermostat wires to make sure they are securely fitted. 
Electric heater maintenance
Heating maintenance is essential for any kind of heater, including electric heaters. One key to keeping your electric heater running smoothly is keeping it clean. With all heaters, changing the filters every 30 days is key to maintenance. The filters collect the most dust and other materials that as it accumulates begins to decrease air flow whether you are using your heater or air conditioner. You can also dust and vacuum inside the furnace using a small soft brush, and check the thermostat wires to make sure they are secure. Call out a professional like those at Mission Critical Comfort Solutions to test your electrical system to make sure all of the connections are secure and operating properly.

Gas heater maintenance
When it comes to heating maintenance, gas heaters need to be checked regularly to ensure they are working properly. Inspect your vent pipe to make sure it is securely fastened. Also, if you smell a rotten egg odor, you have a gas leak that will need to be repaired. If you have a gas leak, you need to get out of the house and call the gas company or local fire department to shut the gas off so the line can be safely repaired by an HVAC or plumbing professional. It's also important to keep the flame sensor cleaned. Dirty flame sensors will prevent the unit from working. The flame sensor can be unscrewed from the unit, and then clean sensor with an emery cloth.

How do you maintain a boiler heating system?
Like other heating systems, heating maintenance is important to a boiler system. These systems are highly efficient and reliable. Essential to their maintenance is making sure the vent and chimney are functioning properly and no leaks are present. Also make sure all parts are securely fastened. If a leak is present, it's usually going to be caused by a failing heat exchanger. Small leaks can be repaired, but if the leak is major, the heat exchanger will have to be replaced. The boiler should also be regularly flushed to clear out any debris. The circulating pump should also be properly lubricated.

How much does furnace cleaning cost?
Keeping your furnace clean is essential to proper maintenance. Costs will vary to have a professional clean your furnace. Cleaning averages anywhere between $60 to $80, but may also be part of the regular maintenance plan and these plans will vary in cost as well. You may wonder then, "How much does it cost for HVAC maintenance?" HVAC and heating maintenance costs will vary, although the average cost is about 140. The cost will depend on the extent of the plan. While a 38-point plan might cost about $80, whereas a 64-point check will cost about $180.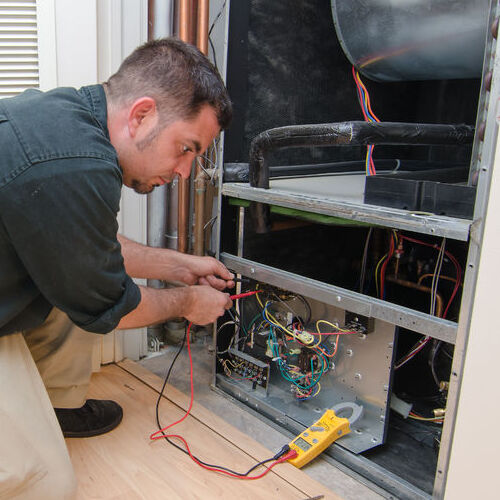 Heater maintenance near me
When you are looking for detailed and thorough heating maintenance in Bonaire and Warner Robins, GA, count on the professionals at Mission Critical Comfort Solutions. We are a full-service HVAC company, providing a wide range of services. You can find out more about us by calling 478-960-5825.